Discover more from Interesting bits
Less-than-weekly content about the intersection of technology and society, from online events to long-form writing.
Poetry, AI, and Christmas Markets
What happens when ML translation meets bad fonts
A couple of weeks ago, I spent a wonderful weekend in Berlin with friends. In between a hidden gem of Indonesian food one night, and a "textile-free" visit to Spa Vabali, I roamed the city searching for a guilty pleasure of mine—Christmas Markets.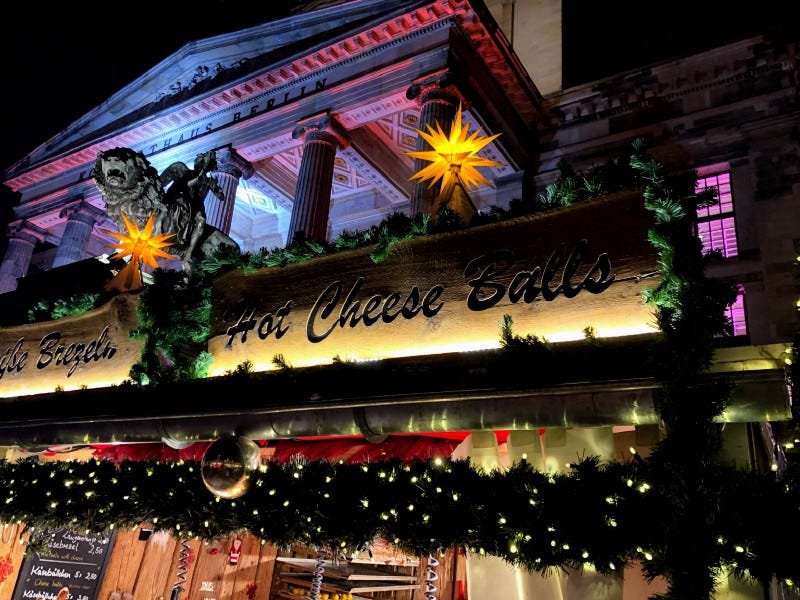 What's not to love? Not pictured: A giant disco ball on an iconic building.
If you don't know what these are, let's just say they're everything bad for you in the best way. Spatleze. Raclette. Roasted chestnuts. Marzipan. Candied nuts. Sausages. You get the idea. But while the markets might vary, there's one constant: Glüvein. This mulled read wine, fortified and sweetened and spiced, is the perfect foil to the chilly nights and brutalist architecture of one of my favorite cities.
Imagine my delight, then, when I found a Christmas market in Berlin's LGBTQ district, complete with a disco/house variant on the usual winter playlists.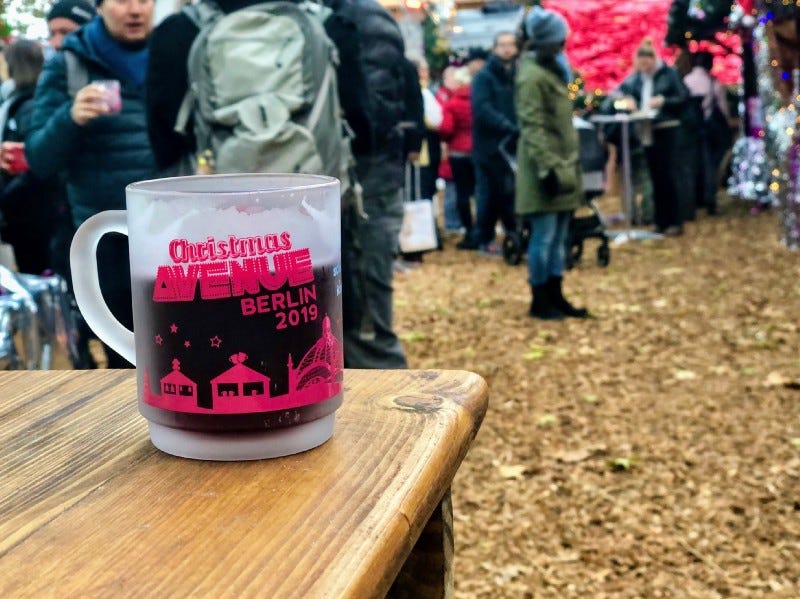 Not pictured: Fabulous purple wrapping adorning every store and booth in the market.
So I dragged this perfect little cup across Denmark and London, and home to Montreal. And today, I noticed the writing on the back of the mug.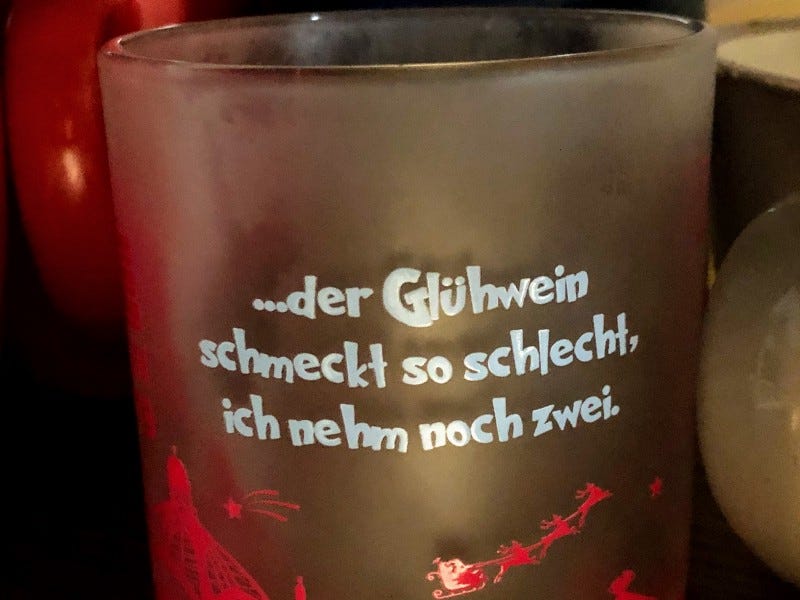 Unsure of my command of Teutonic languages, I fired up Google Translate. And things went … unexpectedly. So here, gentle reader, is a wonderful, slightly kinky, AI-generated holiday beat poem for all of you.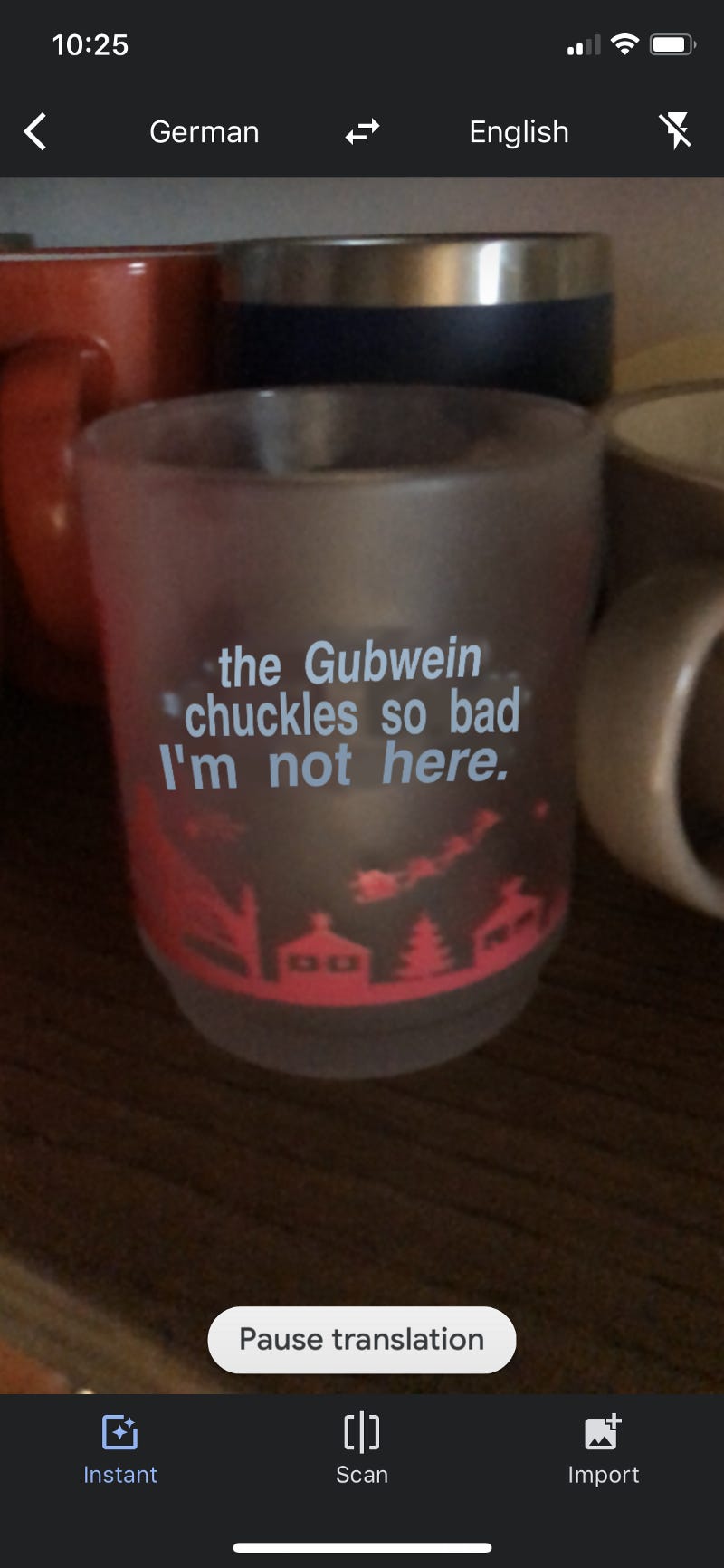 Google Translate + Screenshot + weird font = poetry.
But wait. It gets better.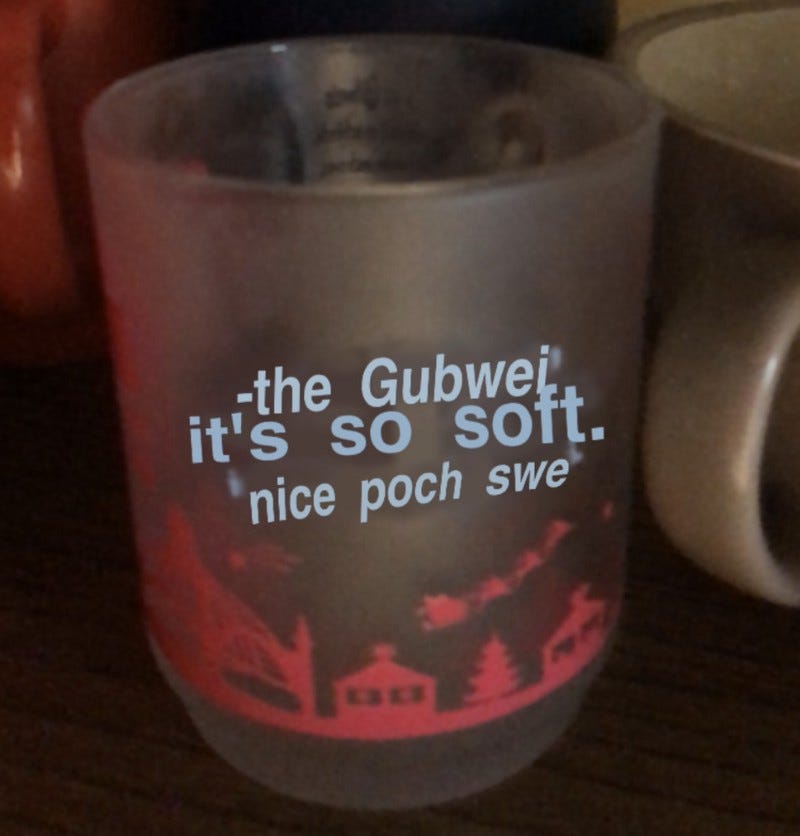 Nice poch.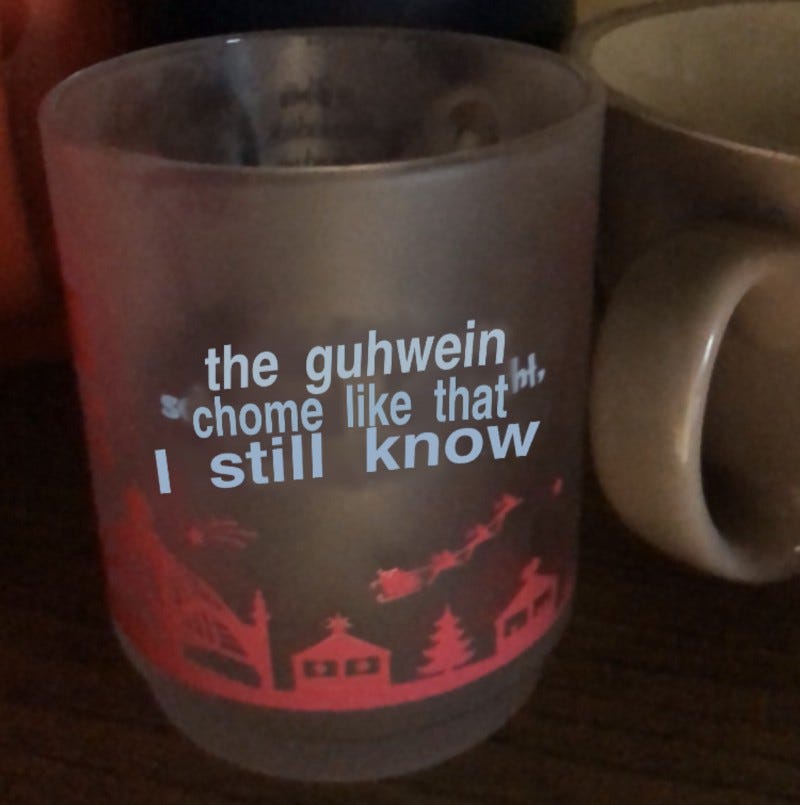 Japanese city district? Unemployed French citizen? I still know.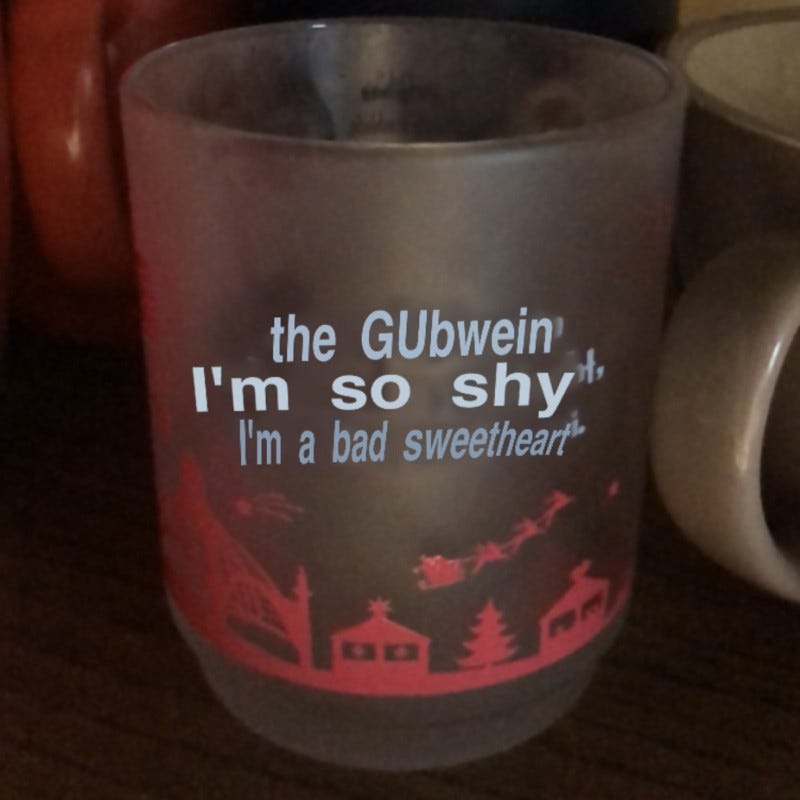 A bumpy dating history.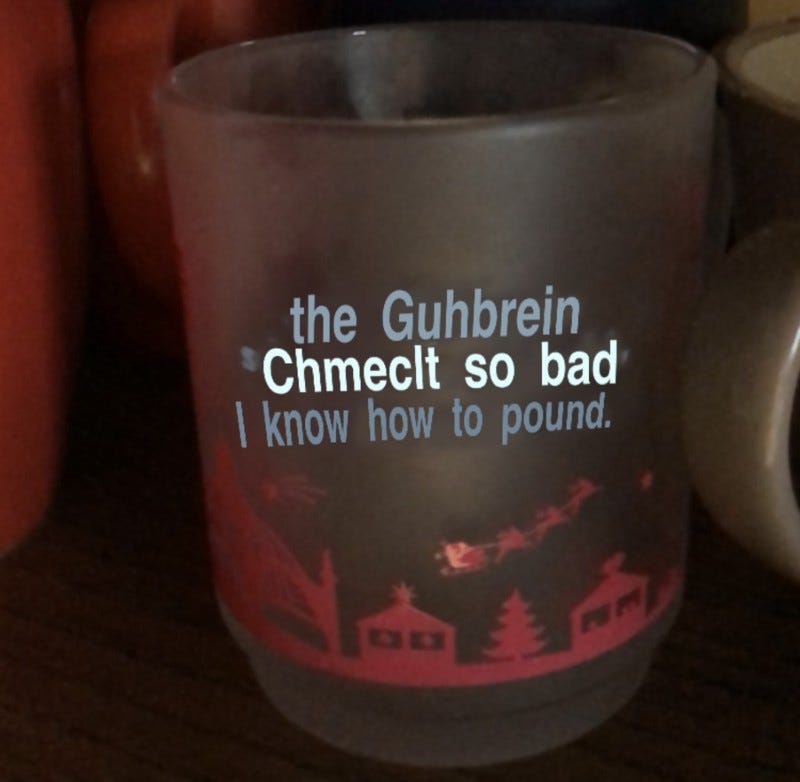 Thanks for letting me know.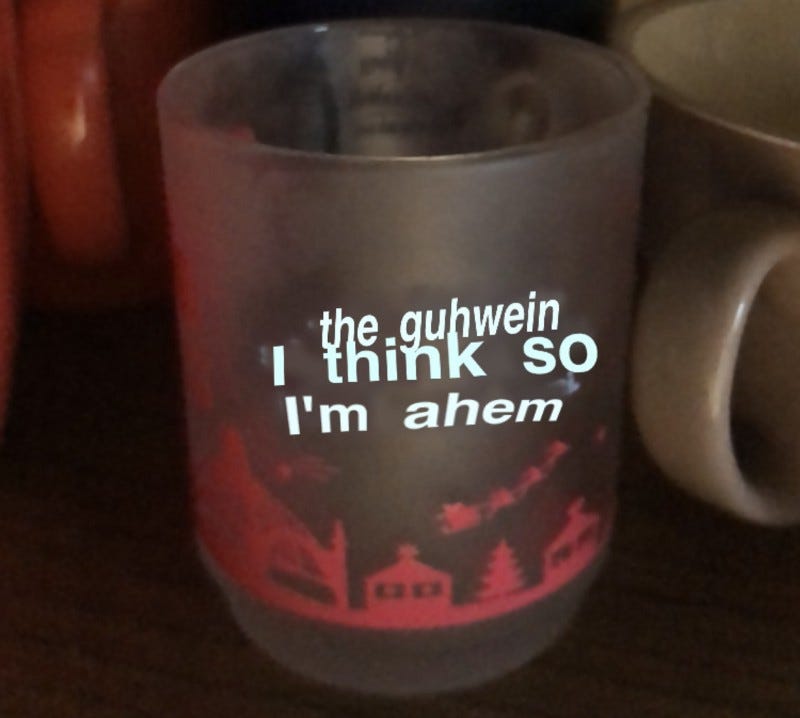 After that last one, a moment of false modesty.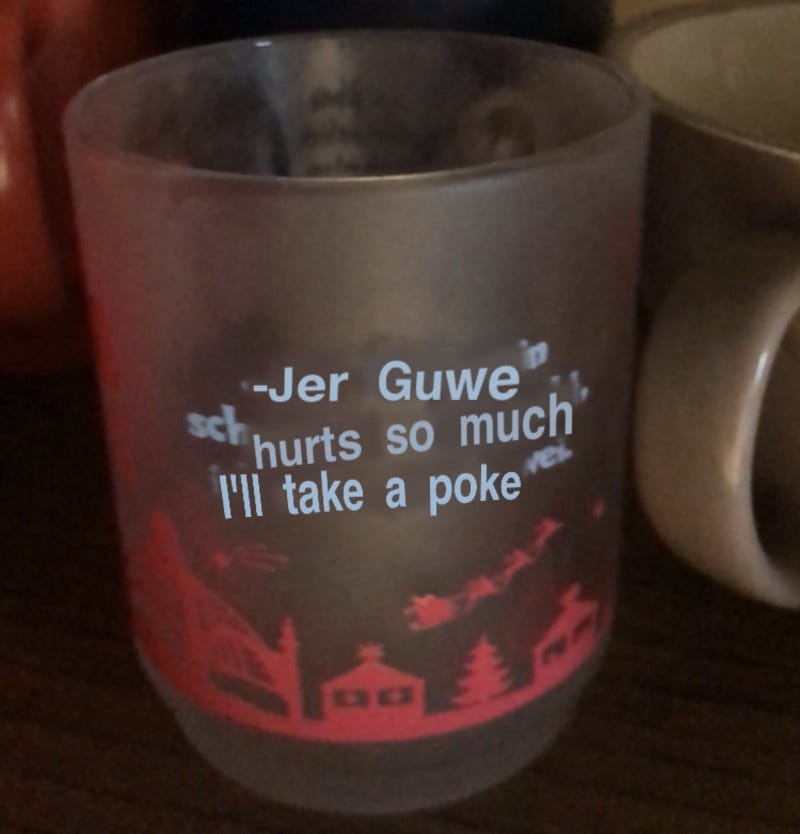 This seems pretty On Brand for Berlin.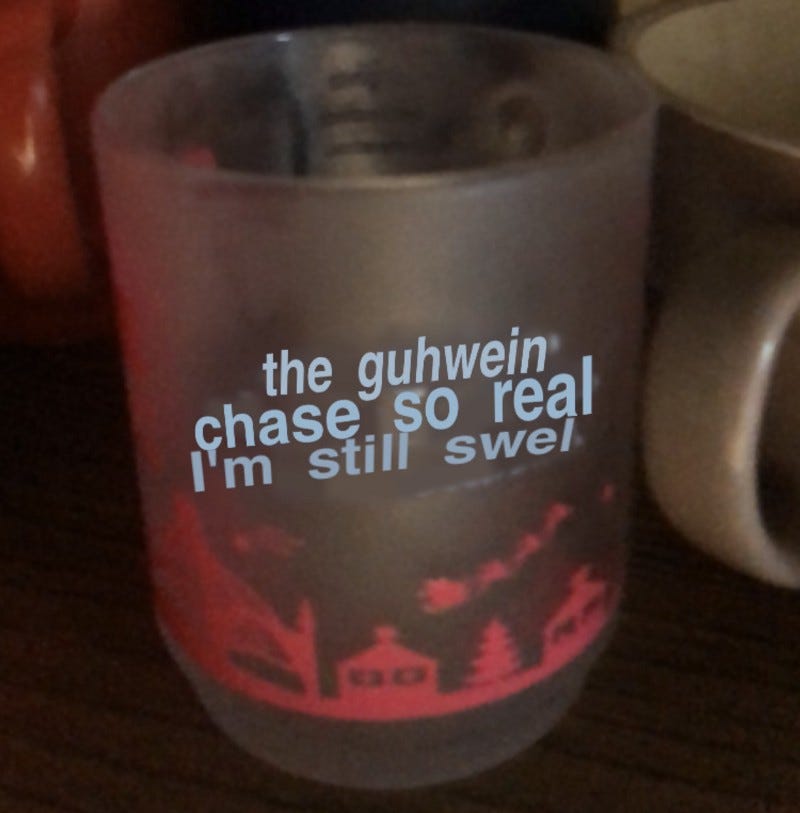 Even after all that chasing, you're still pretty swell.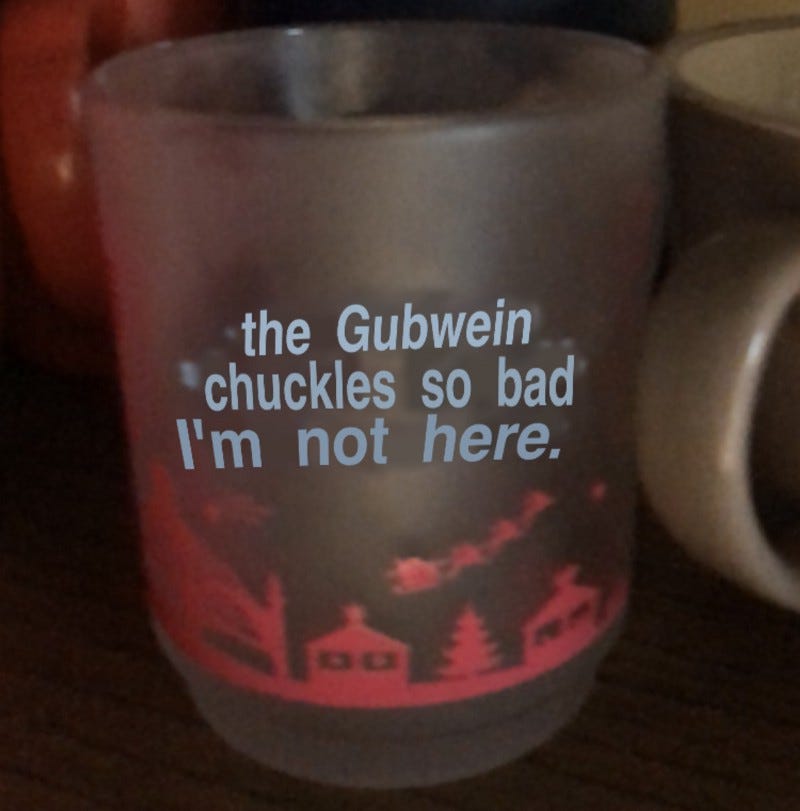 This is … embarrassment?
Finally, after all these, the truth comes out: Google Translate isn't Machine Learning at all. It's humans, furiously typing translations of weird, hard-to-read text. How do I know this? Because one of them sent me a coded message: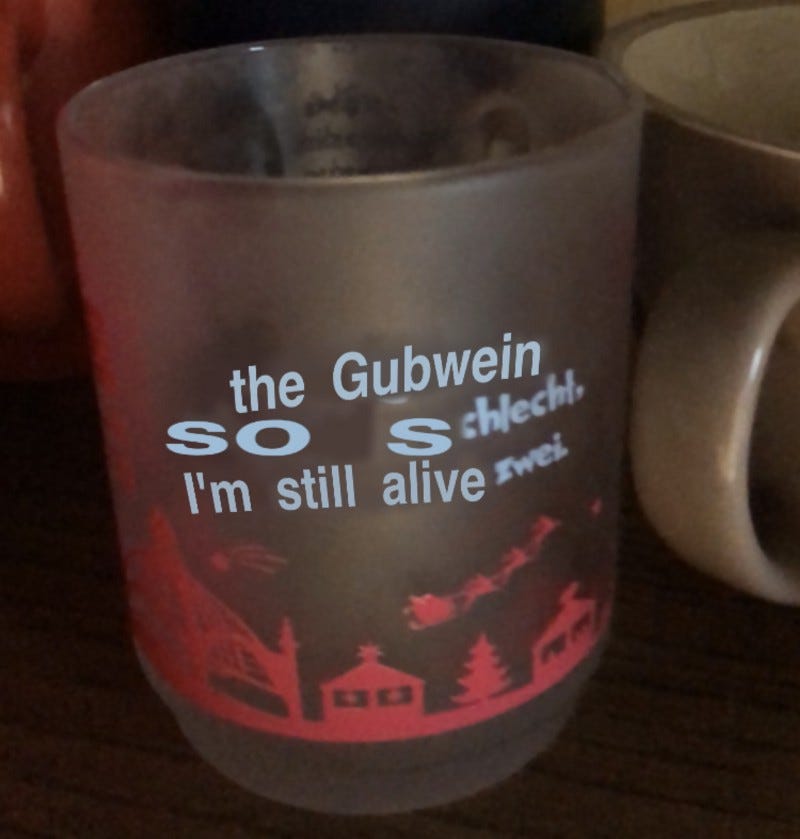 SOS. I'm still alive.